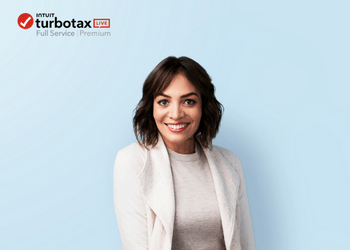 Got investments?
Make tax time simple.
Did you know that Mother's Day was first celebrated in 1908? There were always various celebrations of mothers, but the first recognized holiday became official after a three-year campaign by social activist Anna Jarvis. While the spirit of the celebration remains the same, these days it's easy to overspend, because who doesn't love and adore their mother?
While it can turn into an expensive affair, it doesn't have to be. The typical route of flowers, cards, and gifts can be expensive, but if you're creative, you don't have to break the bank. The key is focusing on making it a special day for your mother, rather than an expensive one. Here are ways to save money but still celebrate this Mother's Day:
What Are Your Dinner Plans?
Did you know that the three biggest days in the restaurant business are New Year's Eve, Valentines Day, and Mother's Day? That creates a couple of complications for the holiday. One is traffic and the other is price. So, unless you are taking mom to a restaurant that accepts – and honors – reservations, you could end up waiting a very long time for a table. That's not exactly the way to create a memorable holiday.
Since it is a high-traffic day for most restaurants, it's unlikely that you'll be able to get any kind of deal on the meal. There's simply very little reason for any restaurant to cut prices or offer discounts on a day as busy as Mother's Day. In other words, going out to dinner on Mother's Day is likely to be more expensive than it will be on any ordinary day.
The best workaround is to enjoy dinner at home. Prepare a delicious home cooked meal with an expertly set up table and you can replicate the restaurant experience. Ask the kids to help by setting the table. If you're not a great cook, you can always order takeout and put the food on plates yourself.
Bouquets & Flowers
Like Valentine's Day, the floral industry has a field day with Mother's Day. Those simple bouquets that normally sell for $25, can now be bought only at the "bargain" price of $50 – complete with free next day shipping.
You can likely get something far less expensive at the floral corner of your local grocery store. You can save even more money if you avoid that old stand-in, roses. Just pick out a selection of brightly colored spring flowers, and you can probably get a nice arrangement for around $20.
Sending Cards: Old School or Digital
It seems almost trivial to target Mother's Day cards for savings. After all, what do they go for, $5? In most cases this won't be much of a problem, but what if you have multiple mothers that you need to buy cards for? If you need to buy cards for your wife, your mother, and your mother-in-law, now you're looking at $15 for three cards. And if you have two or more children, and each wants to buy a card for mom, you're now up to five cards at $25 – that assumes that they don't pick anything really fancy.
The less expensive route – in fact, it's practically free – is to create cards on your computer. You can do this with a basic Word program or one of the many apps out there. You can get appropriate images all over the web, and you can add your own wording. If you have a decent color printer, you will have all that you need to create as many cards as necessary without having to spend any money at all.
If you don't want to print it out, consider letting the kids make their own cards or you can handwrite a letter. The card itself is almost secondary to the personal words and message inside, so focus on that because that's what will be the most memorable.
Budgeting Gifts and Small Tokens of Appreciation
If you want to get a gift and your budget is small, use your imagination and consider services instead of products. And by services I mean where you do things for her, rather than buying things for her.
Here are some helpful hints:
Let her sleep in on Mother's Day

Let her wake up to breakfast in bed

If she normally does most of the cleaning, have the whole family spend part of the day doing it for her

Treat her to an at-home massage

Have each member of the family read off a list of what it is about her that they really appreciate

Provide a homemade gift card promising to take her out for coffee or dessert (this can work well with a grandmother, who may want companionship more than a physical gift)

Put together a family photo album, complete with notations
You can add anything to this list that you know she enjoys, and turn it into a gift rather than actually having to go to a store and buying something.
Less is Better
Mother's Day activities don't always have to be expensive or even complicated. Often, just spending a quiet day together as a family is plenty. For example, you might visit a quaint town, historic site, park or beach that she really enjoys.
Sometimes you don't even need to leave the house to have enjoyable activities. She might find it fun to watch family videos. Many families spend more time taking videos than actually watching them, and this can present an opportunity to do just that.
Mother's Day doesn't have to be an expensive affair. A little bit of creativity will go a long way toward creating a special holiday, at a much lower price!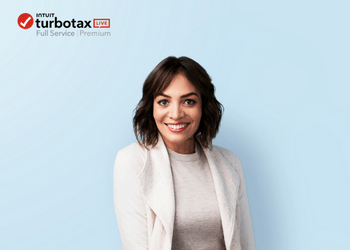 Got investments?
Make tax time simple.
Previous Post

Can I Make Spousal IRA Contributions for Retirement?